I have received a request last week to post more information on how to become a Virtual Assistant. So today, we will discuss how you will start your career as a Virtual Assistant.
People may  choose to have this career for many reasons. Being a Virtual Assistant has a lot of advantages, but is not excused with its disadvantages. We will learn more about this later in this post. 😉
I have always wanted to work-from-home since I was in college. Being a Virtual Assistant has been on my list for a long time now and I am so happy that I can finally start pursuing this career.
What is a Virtual Assistant?
A virtual assistant is generally self-employed and provides professional administrative, technical, or creative assistance to clients remotely from a home office – Wikipedia
Anyone can be a Virtual Assistant. As long as you have the skills, discipline and professionalism towards work, YES, you can be one.
Advantages and Disadvantages
Advantages:
You can choose your work/project.
Low cost in terms of mobility and allowances
No need to wake up 3 – 4 hours prior to your shift
No need to be a warrior on the road to your work and back home
You're working from the comfort of your own home
Can be done part-time, without quitting your day job
Perfect for working moms while taking care of their children
Perfect for students who want to earn part-time without applying to the traditional fast-food crew.
Disadvantages:
You have to produce your own workstation
You must purchase/invest in the latest technology (laptop and high-speed internet)
Distractions are everywhere
You have to research, study and learn new things by your own to be added in your skills
There are jobs that are project based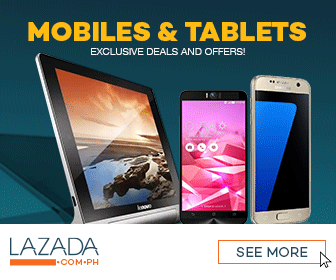 Based on the comparison we have above, I can personally say that the disadvantages are pretty manageable.
Need your own workstation?
Go find a quite corner in your house. Place a table and a chair then you're done!
Need a new laptop?
Go buy one. It is going to be an investment anyway. If you do not have a credit card, there are financial institutions or companies that offers installment payment terms. You can get approved in as fast as 30 minutes. All you need to do is ASK.
Need a high-speed internet connection?
There are a lot of companies offering this service. In fact, some of them will give you discount for switching your Internet Service Provider.
Too many distractions?
Go work at night when everyone is asleep, so no one will distract you. Better yet, discipline yourself. Have a consistent work schedule and follow it so everyone will know that they can't disturb you while working.
Need to

learn ne

w skills?
Internet can be your coach. It's free and can easily access almost anywhere. There are so many free courses available online. 
Udemy
Coursera
Collzky
Youtube
Project-based job?
Do your best and ask for referrals as well as feedback so that other clients will easily have an overview about your work etiquette. Feedback and referrals are powerful tools that will help you gain your future client's trust.
See? We have now eliminated the disadvantages. Haha!
Hey, I'm not saying this is easy. It's SUPER EASY! (just kidding 🙂 )
Seriously, being a Virtual Assistant consist of hard-work, discipline, honesty and consistency. That's a lot. Just like any other job you have to work-hard to get promoted, working from home is no different, just has a lot of advantages. 🙂

Where can I get Virtual Assistant jobs?
What's good about this job is that there are many websites and companies where you can find freelance work. I have listed them here for you.
Do additional research about the websites or companies you will join as a freelancer.
Make sure that you understand their Terms and Conditions, how you are going to be paid and how do they protect their freelancer's rights against scam.
What skills do I need to become a Virtual Assistant?
Wooaah.. When I started searching for a job online, I was honestly amazed to know that even the professionals, who I believe is earning thousands of pesos per month, are also looking for a freelance job!
I have never thought that this industry will grow so much that you can even operate your entire business online! Many businessmen have been doing this. All they need to do is find a good Virtual Assistant who will serve as their secretaries, store manager, bookkeeper, web developer and more! (I know I also noticed I'm using a lot of exclamation mark here. Can't help it! This industry is truly amazing! Haha!)
Basic skills you need are computer literacy, good communication skills, internet savvy, admin tasks and more! I'll list below some skills that business owners/professionals are looking for.
Skills needed to be a Virtual Assistant:
Good Communication Skills
Time Management
Calendar Management
Appointment Setting
Sales Skills
Basic Accounting Knowledge
Graphic Design
Web Design
Video Editing
Don't get overwhelmed with the skills I listed if you're unfamiliar with some (me too !:) ). Having the first 5 on the list is enough to get a project, then you can research and study the rest.
How much should I charge for my service?
This is the tricky part. When I first thought of being a Virtual Assistant, I immediately said to myself that I should charge as low as $3 per hour so I can get more projects.
But if you will take a look at the whole picture, your client will make do a lot of work per day: check their email, arrange their calendar, set an appointment and more!
Don't you think doing so much work and getting paid less is exhausting? You will then eventually quit your freelance job as a result, which is such a big waste after you have prepared everything (remember setting up your own workstation, purchasing new devices and getting a high-speed internet?)
Okay. So here's what you should do. Go do some research and check other VAs in the internet. See how much they charge for the same service. From there, adjust your rate based on your preference. I suggest your lowest rate should be from $5 – $10 😉
When can I start?
You can start working as a Virtual Assistant anytime. 🙂 So be ready. I hope you get more projects!
Just enjoy whatever you are doing and you'll never work a day in your life.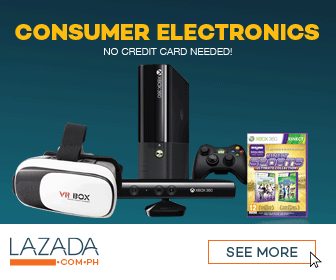 I have always dreamed of that feeling like you never worked a day in your life because you finally and actually enjoy what you are doing for a living. Hey there! I'm Elaine, owner/author of Save that Curl. Join me as we discover ways on how we can generate different source of income and save money for the future while exploring places I have never been before. Let's make our dream a reality!